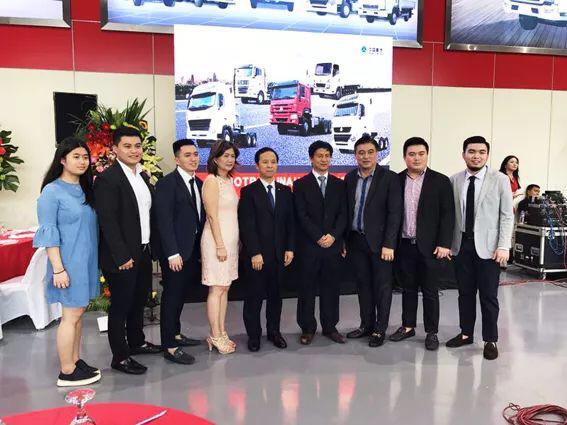 On September 23, 2017 , Yang Zhengxu, general manager of sinotruk and Yuan Zhongbo, general representative of Sinotruk Asia Australia Department, attended the opening - cutting ceremony of the 4S store in the Philippines. Yang Zhengxu addressed at the ceremony, fully affirmed that the distributors has made great contributions to promoting our sinotruk products and building the service network.
And also very thanks to the distributors has built a good reputation in the Philippine market for our sinotruk brands. At the opening ceremony, sinotruk overseas staff introduced the development history and strategy of CNHTC to more than 100 customers. It said sinotruk will deep cooperation with dealers and launch new models at Philippines market . Constantly we will improve sales and service network, better service for the end users.
In recent years, Sinotruk Asia Department of the Philippines fully grasp the chance of the market, expand sales channels ,made great efforts to marketing in local place , so that China National Heavy Duty Truck is a local household name brand brand in the local household name. Over the past three years, sinotruk heavy duty trucks exported to the Philippine market have occupied 60% of the market share of the Philippine heavy truck and gradually developed into the main sales market of Sinotruk export area. In the future, the Asia Department will give full play to market advantages, and effectively promote the implementation of CNHTC Overseas Reengineering Project .